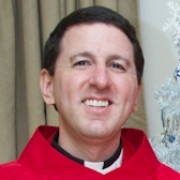 Rev. Jonathon Kouri
Priest
The Reverend Jonathon Kouri

Jonathon was born in Newmarket, Ontario but his family moved to Ottawa when he was eleven months old. Ottawa has been home ever since then, and his parents still reside there. Jonathon has lived in the Orleans and Kanata areas of Ottawa.
Although Jonathon is an only child, he comes from a very close extended family of grandparents, aunts and uncles, and cousins. His relatives now live across Canada and Jonathon enjoys travelling during the holidays to spend time with them.
Jonathon credits his parents with starting his exciting journey with the church. His parents were both very active in the church, and some of Jonathon's earliest memories are of attending Sunday worship and other church events in the community.
When Jonathon was living in Orleans, the growing suburb was not large enough to support an independent Anglican congregation, so the local Anglicans partnered with members of the United Church and formed a joint congregation for many years. It was not until Jonathon was eighteen years old that the local Anglican church was large enough and established enough to build its own church building. For a large part of his life, then, Jonathon has experienced Sunday worship in rented spaces such as a school gymnasium and cafeteria.
Despite not having a church building, Jonathon has always been involved in the church – first as a member of the Sunday School, then as a server, and also being a member of the youth group. During his teenage years Jonathon gradually took on more responsibility with the church, such as reading the Bible during worship, leading the intercessions, helping to administer communion, and serving as a youth member of parish council.
During high school and university Jonathon was very active with Inter Varsity Christian Fellowship. Among other things, he enjoyed the opportunity this gave him to build friendships with people from many different Christian denominations. Jonathon still considers ecumenical cooperation to be very important.
Jonathon studied at Carleton University in Ottawa, graduating with an Honours Bachelor of Arts degree in Psychology and Religious Studies. Jonathon always believed that he would be involved in the life of the church, but it was during his undergraduate studies that he began to sense a call to ordained ministry.
During his time at university, Jonathon took part in the work of the Carleton Ecumenical Chaplaincy. He also took on committee work at the diocesan level, eventually serving as a youth member of General Synod. Jonathon was also involved for many years in the leadership of the Ottawa Anglican Challenge Movement, which is a youth version of the Cursillo Movement.
After university, Jonathon worked in Ottawa but then began studying theology on a part-time basis during the evenings. He graduated from St. Paul University in Ottawa with a Honours Bachelor of Theology degree. He has just completed his studies towards a Master of Pastoral Theology degree, also from St. Paul University.
Having just been ordained a deacon in June 2014, Jonathon looks forward to continuing his life-long work with the church, but this time in the capacity as an ordained minister.
Jim Quirk
Warden (St. John's)
Barry Brenham
Warden (St. John's)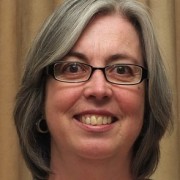 Susan Kelly
Envelope Secretary (St. John's)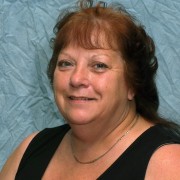 Penny O'Neill
Secretary (St. John's)
Secretary for the parish of N. Hastings. Convenor of the Tues. Community Lunch. Chalice Bearer.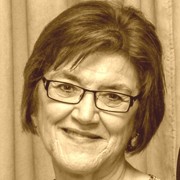 Mary Burbidge
Organist (St. John's)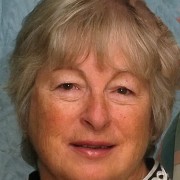 Carol Quirk
ACW Vice Pres. (St. John's)
ACW Vice Pres. (St. John's)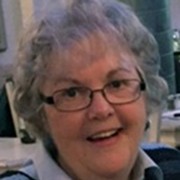 Judith Vance
Many roles! (St. John's)
Birth: Anglican. Member of ACW. Fundraising group. Lunch group. Lay Reader. Website manager. Healing choir. Advertising Convenor for fundraisers.   Member of St. John's Council.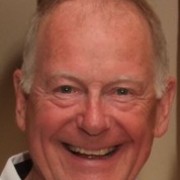 Russ Grant
Chalice Bearer (St. John's)
Libbie Best
Chalice Bearer (St. John's)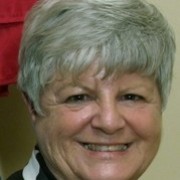 Kathy Partridge
ACW Pres. (St. John's)
ACW Pres. Kathy Partridge